Description
THEORY HIGH OUTPUT MULTI-USE SURFACE MOUNT LOUDSPEAKER
Theory sb25 on-wall multipurpose loudspeaker is a compact, high-output double 5" bass-reflex design that can be used in almost any application: surround sound, distributed audio, hi-fidelity stereo or gaming.
sb25 MEASUREMENTS
(All measurements made with Klippel Near Field Scanner, in free space with the grille cloth)
The sb25 Listening-Axis Frequency Response is remarkably flat and extended.
The CEA2034 or "Spinorama" data encapsulates the performance of a loudspeaker in a typical room. The sb25 "Listening Window" response is ruler-flat, exactly the response that delivers accurate timbre, unmatched detail and coherence to the listener's ears.
The CEA2034 Estimated In-Room Response predicts the response of the speaker in a typical listening room. The sb25 response is smooth and exhibits a gentle downward slope, exactly what you expect to see from a very accurate loudspeaker system.
The sb25 horizontal off-axis response is predictable and smooth all the way to 90 degrees.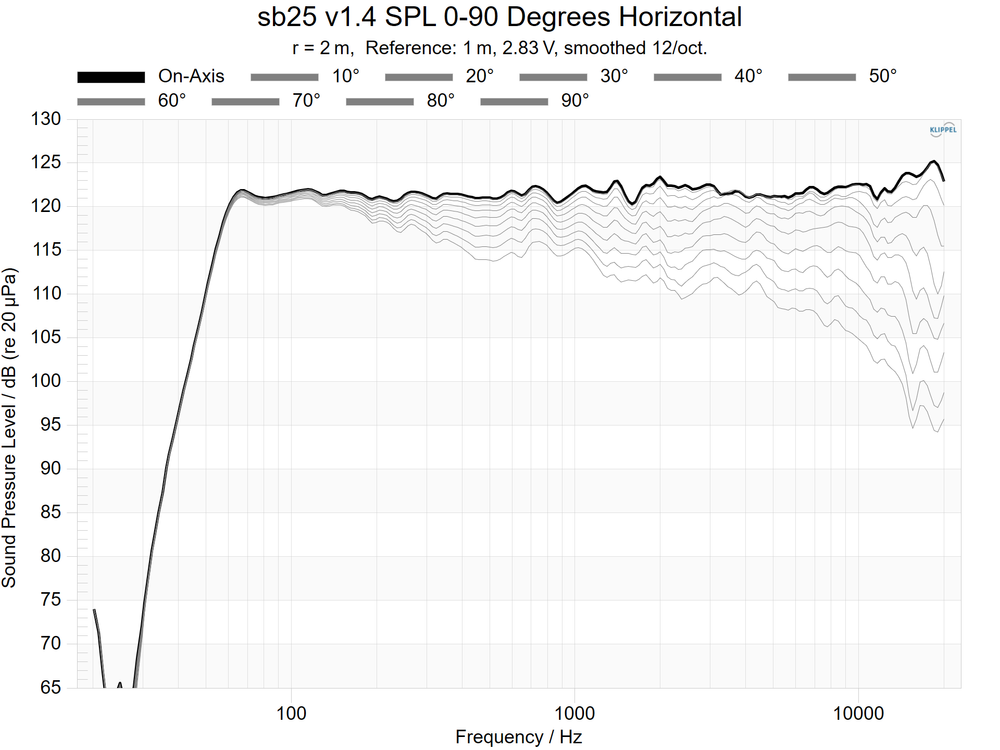 Horizontal reflections are the room reflections you hear the "most". Ceiling and floor reflections typically factor into perceived sound quality to a much lesser degree. You can see the Total Horizontal Reflections (green) is extended and smooth indicating that the reflected sound from an sb25 loudspeaker is neutral in timbre and wide in bandwidth.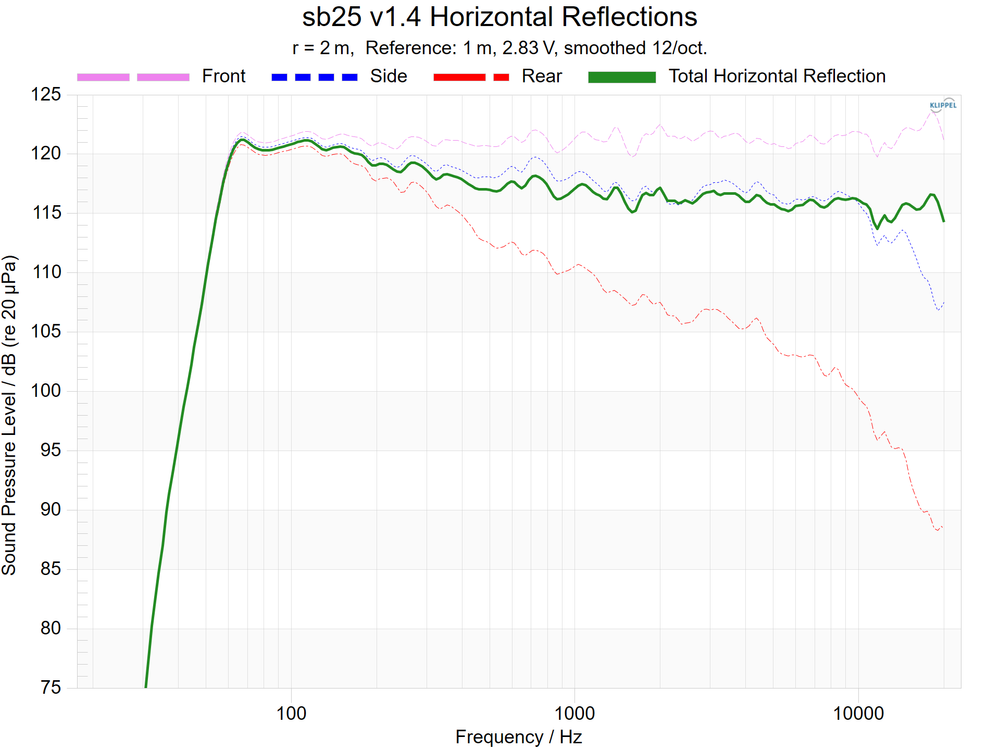 The sb25 offers wide dispersion all the way to the very top audio octave. Everyone hears wide-band, detailed sound.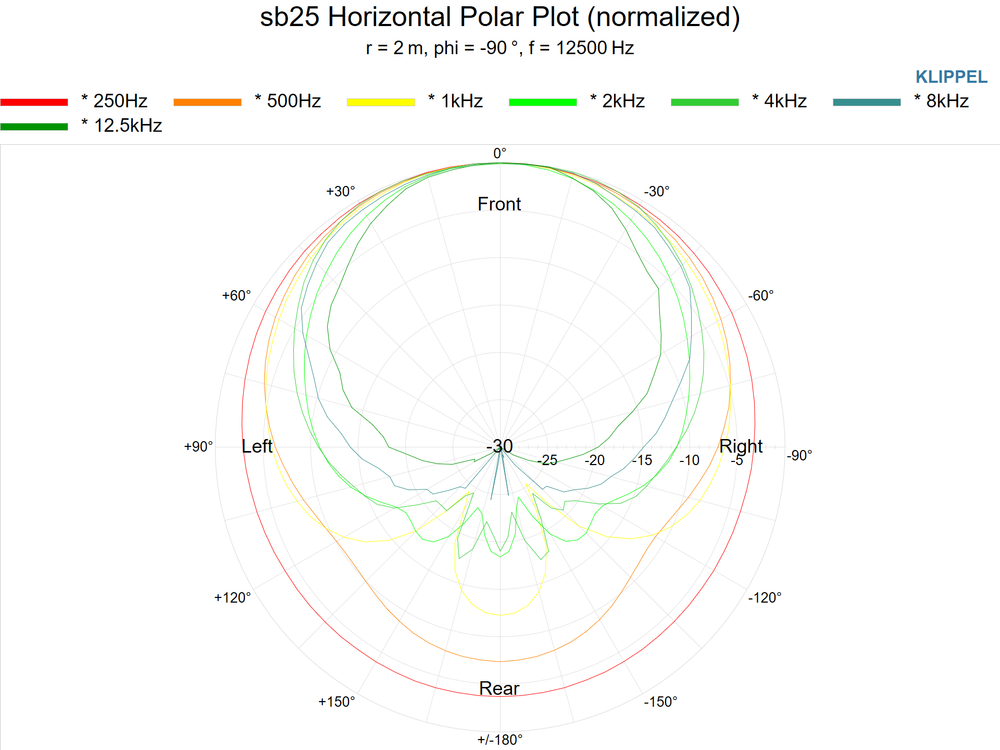 The "Directivity Contour Plot" shows the speaker's dispersion characteristics using color to represent output magnitude. A quick inspection of the sb25's contour plot reveals its very wide, but very uniform dispersion.